Our Breeding Bengals

If​ you are visiting our site from a Mobile device you may have a better experience visiting our
other Page Bengaltimecattery.com. The content is exactly the same but the pages will display
in "Desktop mode" which should make for a better browsing experience.

Our Breeding Bengals are Negative for all known Bengal Genetic issues including
​FelV, PRA, PK-Def & HCM.
Bangalore Saber
Misha
Born 8-4-21
TICA RegisteredSaber's PedigreeSaber is new to us but is

settling

in quickly, we will post more pictures and videos of him as he settles in.
Saber is an affectionate and gentle boy. and is definitely a good looking boy.Watch for updates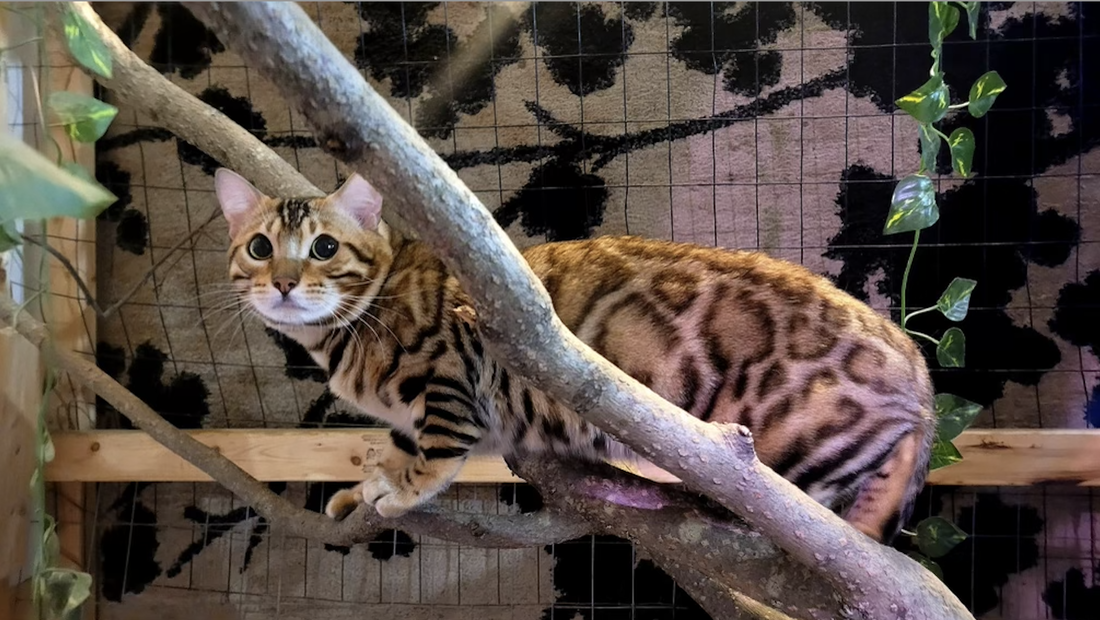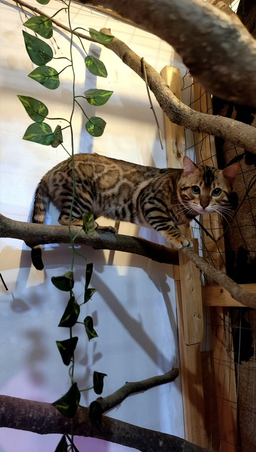 ---
Bengaltime Masha
"Masha"
​Now Retired
TICA & CFA RegisteredMasha's PedigreeMasha is strikingly beautiful with graceful lines and classic Bengal looks.
Masha is very athletic and loves to run and play.
She loves to cuddle and be held.
Masha is one of our kittens, held back because of her good looks and personality with blood lines coming from Texas,

Louisiana

and Russia.
---
---
Bengaltime Luna
Luna
TICA & CFA Registered
Luna's Pedigree
Lisa is our most affectionate Queen, She is also our most playful girl and loves to play at any time of the day.
Lisa is very vocal and likes to express her opinions on things often. Lisa is our most gentle,
​friendly girl and has a great temperament
Luna is the daughter of one of our former queens (Julie) which is why we sometimes refer to her as J2 she has blood lines that originate in Louisana and Texas.
---
Bengaltime Zelda
Zelda / Ginger
​
TICA & CFA RegisteredZelda's Pedigree
Zelda is a very ​friendly girl and has a great temperament, unique lighter color and super sharp pattern.Zelda is the daughter of one of our former queens (Lisa) she has blood lines that originate in Louisiana, Texas & Russia
---
---